<![if !vml]>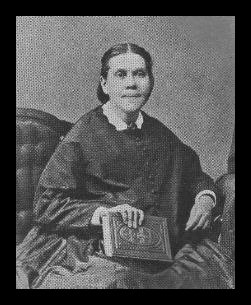 <![endif]><![if !vml]>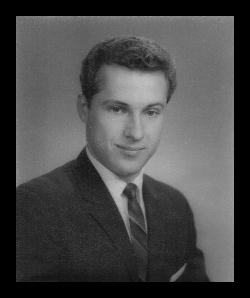 <![endif]>
***
Ellen G. White, Messenger to the Church and the World
***
R.W. Beaulieu, Messenger to the Church and the World
***
Click on either name for a brief biographical sketch
Navigating this Website:
Merely click on any of the following topics of interest. Then click on your Browser to return to this Home Page Menu or to return to where you were reading before clicking on linked passages. This Website is best viewed with Windows Vista or Windows 7. All pictures and logos are visible only when using these Windows applications.

DISCLAIMER: We do not necessarily endorse all the views of any links we include on this Website and/or all the views advanced by the following Web-links, especially the response or lack of proper response to the church's apostasy by the owners of said Websites. But there is good to be derived from them. We present different views on many issues but make it plain what we agree with. We pray that the Holy Spirit will lead the serious seeker into a knowledge of all truth. Garner the good.

New topics are added to the bottom of all the Main Menus

                                                                                                                        
"Satan has laid every measure possible that nothing shall come among us as a people to reprove and rebuke us, and exhort us to put away our errors. But there is a people who will bear the ark of God...They will proclaim the word of the Lord; they will lift up their voice like a trumpet. The truth will not be diminished or lose its power in their hands. They will show the people their transgressions, and the house of Jacob their sins." Testimonies to Ministers, p. 411.
Begin at My Sanctuary -- "Here we see that the church--the Lord's sanctuary--was the first to feel the stroke of the wrath of God. The ancient men, those to whom God had given great light and who had stood as guardians of the spiritual interests of the people, had betrayed their trust. They had taken the position that we need not look for miracles and the marked manifestation of God's power as in former days. Times have changed. These words strengthen their unbelief, and they say: The Lord will not do good, neither will He do evil. He is too merciful to visit His people in judgment. Thus 'Peace and safety" is the cry from men who will never again lift up their voice like a trumpet to show God's people their transgressions and the house of Jacob their sins. These dumb dogs that would not bark are the ones who feel the just vengeance of an offended God. Men, maidens, and little children all perish together." E. G. White, Testimonies, Vol. 5, 211. (Chapter begins on p. 207, quoting Ezekiel 9).
"Study the 9th chapter of Ezekiel. These words will be literally fulfilled yet the time is passing, and the people are asleep. They refuse to humble their souls and to be converted. Not a great while longer will the Lord bear with the people who have such great and important truths revealed to them, but who refuse to bring these truths into their individual experience. The time is short. God is calling will YOU hear? Will YOU receive His message? Will YOU be converted before it is too late? Soon, very soon, every case will be decided for eternity. Letter 106, 1909, pp. 2, 3, 5, 7. (To "The churches in Oakland and Berkeley, September 26, 1909.)" E. G. White Manuscript Releases Volume One, p. 260.
"Most startling messages will be borne by men of God's appointment, messages of a character to WARN the people, to AROUSE them. And while some will be PROVOKED by the warning, and led to RESIST LIGHT AND EVIDENCE, we are to see from this that we are giving the TESTING MESSAGE FOR THIS TIME. Messages will be given OUT OF THE USUAL ORDER." Testimonies, vol. 9, p. 137.
You are about to engage some of the most startling messages you have ever heard and will ever hear as a professing Seventh-day Adventist!
*My Warning Message to the Church and the World From the Bible Alone
*Loving to Hate Ellen G. White!
*False Versus True Gospel - An Open Letter to President Wilson
*SDA Pastor Dwight Nelson says "Allah is GOD" and that "ALLAH IS THE GOD OF THE UNIVERSE" Dwight K. Nelson is Pastor of Pioneer Memorial Church Andrews University
*My Most Startling Message to Professing Seventh-day Adventists
*Origin of the Bible
*Conditions for Aspiring to Being one of the 144,000
*Focus on Christ's Human Nature
*Salvation--The Inviolate Package
*Grace as Power for Obedience
*In Defense of the SDA Movement
*The Cherished Errors of Professing Seventh-day Adventism
*An In-depth Exposure of the Cherished Errors of the Professing SDA Church
*Philadelphia Versus Laodicea as The Church Triumphant
*The Seven Deadliest SDA Cherished Errors
*SDA Ecumenical Union With the Opposers of Truth
*Scripture and Ellen White Present Philadelphia as the 144,000
*The Marian Phenomenon Versus Scripture and Ellen G. White
*The Laodicean Synagogue of Satan Versus Philadelphia
*The Difference Between Wheat, Tares, and Thorns
*The Difference Between the Bride and the Guests
*Isaiah 37 Versus Isaiah 4. Do They Contradict?
*Do SDAs Need Another Prophet to Inform Them as to When Separation is Necessary?
*Separate--From What?
*The Omega of Apostasy--Separation, and an Eighth Church
*The Shaking and the Sifting of Adventism and Who Leaves Whom
*The Real Church That Appears as About to Fall but Does Not!
*Qualifications for a Church Militant
*When God Says to No Longer Pray for a Corporate People
*When The General Conference in Session is no Longer The Voice of God
*Scripture and Ellen White on Corporate Responsibility
*Corporate Repentance for the Apostacies of the SDA Church
*A Defense of True Historic Adventism
*The World Council of Churches and The Gospel According to Marx
*Spiritualism on the Rise as Ellen White Prophesied
*Overcoming and Perfection
*The Confessions of a Celebrationis Couple
*Adventist Institutions Begin to Crumble
*In the Shaking Who Leaves Whom According to Type and Antitype?
*A Primitive Revival of Godliness--The True Context of the Statement
*The Millennium, The Pope and Catholicism Today
*The Doctrine of the Nicolaitans
*Celebrationism and The Doctrine of the Nicolaitans
*The New World Order and Socialism
*Rome's Challenge to Protestants
*Modern Translations of the Bible and SDA Doctrines
*The Secret Rapture -- Fact or Fable?
*The Early Ecumenical Aspirations of Seventh-day Adventists
*Vatican II, and Seventh-day Adventists--So much in Common
*The SDA Church Vs. Hope International and Hartland Institute Fiasco
*Hope International--Another Perspective by Mervyn Maxwell
*An Appeal to the General Conference Prior to The Toronto General Conference Session
*The Fiasco 2000 Toronto General Conference Session
*SDA Prided Institutions Crumbling
*666 The Number of the Beast
*The Truth About the World Council of Churches
*Identifying the Anti- Christ
*A True End-time Prophetic Scenario
*The Unrecognized Principle
*The Non-Integrity of the White Estate
*Arguments About Zion
*The Swift Messengers--Leaders to Align With
*Who and What is Babylon
*Toronto Blessing--Revival or Apostasy?
*SDA Medical System Frauds Medicare
*Questions for Every Seventh-day Adventist
*Ellen White Says SDA Church Worse Than Babylon!
*Ellen White Said the SDA Church Militant Would Commit Unpardonable Sin
*Why Ellen White did not Leave the SDA Church
*Who Will Persecute Whom in the Time of Trouble
*SDAs as ADVISORS on Largest WCC Committee
*